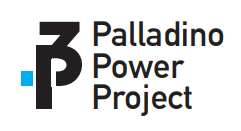 Training Plan


10 week non-racing "Maintenance" Plan = 6 days/week, LR on Saturday (4h00m->4h35m /week) (10 Weeks)

This plan is intended for "maintenance" level running during a period of no racing. There is a modest progression applied through the plan. Other than aerobic running, there are modest maintenance doses at FTP/CP, HMP, 5K power, and 15s power. The plan also includes optional supplemental, non-run training.

The plan is intended for use during the 2020 viral pandemic period, where no racing is available. Be safe, be cautious, "if in doubt, leave it out". And please read this article: https://docs.google.com/document/d/e/2PACX-1vQNctGIeTR2aJNcu-oRruK7HyeY6kA82QW-m-zoY9-eneKbLIfjjFdmLdCcRpMg6Vv3Vgt8vLYZwtii/pub

The plan based solely on power and duration, based on the runner's CP/FTP. It is intended for the runner that has 6 available days per week to train. The runner should be able to handle an initial week's volume of 4 hours and 00 minutes, with a long run of 1:00.

The volume within the plan is based on duration (and six days of training per week). Therefore, distance is scalable based on the runner's typical workout speed - faster runners will accumulate more mileage. The volume is progressive over the course of the plan, starting at 4:00 hours/week, and peaking at 4:35 hours/week, with the long run progressing from 1:00 to 1:30.

The plan includes pre-built "structured" workouts for each calendar entry, to be downloaded to Garmin watches, using the Final Surge Gamin IQ app. More on using structured workouts from Final Surge here: http://f1r2a.com/PowerUsingGarminWatch Also important: to use the pre-built structured workouts, *you must enter your current running CP/FTP in your Final Surge settings.*

Since I cannot know which are your best days of the week for training, you may move training days by dragging a workout on the calendar to the better day for you. The caveat that I insist on is: avoid back to back higher stress days (interval days/tempo/long run). Always keep at least one EZ aerobic run or off day between these types of workouts.

Since workouts are prescribed by power and duration, you have the option of executing them on trails, roads, track, hills, or flats. Choose what is safe for you.

For the fartlek work and tempo running in the plan, when a power target is given, start at the lower end of the target range. If you are feeling good enough, you can progress to the upper end of the target range. Avoid exceeding the target range, as that will likely introduce an excess fatigue to benefit ratio. Stay in the target range, and save your energy for another day.

Only $39.95
How It Works
When you purchase this training plan, your plan will automatically get loaded into the Final Surge training calendar for you to use as many times as you want. Final Surge allows you to view and track your training, record distance and duration, upload data from Garmin and other fitness devices, and much more. Use the Final Surge mobile app to view your training plan on the go and record your workouts. Each night your workout for the upcoming day will be emailed to you so that it is sitting in your inbox the next morning.
Other Off Season Training Plans
| Plan Name | Level | # Weeks | Price | |
| --- | --- | --- | --- | --- |
| 10 week non-racing "Maintenance" Plan = 5 days/week, LR on Saturday (3h30m->4h05m /week) | All | 10 weeks | $39.95 | PreviewBuy |
| 10 week non-racing "Maintenance" Plan = 5 days/week, LR on Sunday (3h30m->4h05m /week) | All | 10 weeks | $39.95 | PreviewBuy |
| 10 week non-racing "Maintenance" Plan = 6 days/week, LR on Sunday (4h00m->4h35m /week) | All | 10 weeks | $39.95 | PreviewBuy |
| 10 week non-racing "Maintenance" Plan = 5 days/week, LR on Saturday (4h30m->5h05m /week) | Intermediate | 10 weeks | $39.95 | PreviewBuy |
| 10 week non-racing "Maintenance" Plan = 5 days/week, LR on Sunday (4h30m->5h05m /week) | Intermediate | 10 weeks | $39.95 | PreviewBuy |
| 10 week non-racing "Maintenance" Plan = 6 days/week, LR on Saturday (5h15m->5h50m /week) | Intermediate | 10 weeks | $39.95 | PreviewBuy |
| 10 week non-racing "Maintenance" Plan = 6 days/week, LR on Sunday (5h15m->5h50m /week) | Intermediate | 10 weeks | $39.95 | PreviewBuy |
| 10 week non-racing "Maintenance" Plan = 7 days/week, LR on Saturday (4h30m->5h05m /week) | Intermediate | 10 weeks | $39.95 | PreviewBuy |
| 10 week non-racing "Maintenance" Plan = 7 days/week, LR on Sunday (4h30m->5h05m /week) | Intermediate | 10 weeks | $39.95 | PreviewBuy |
| 10 week non-racing "Maintenance" Plan = 7 days/week, LR on Saturday (6h00m->6h35m /week) | Advanced | 10 weeks | $39.95 | PreviewBuy |
| 10 week non-racing "Maintenance" Plan = 7 days/week, LR on Sunday (6h00m->6h35m /week) | Advanced | 10 weeks | $39.95 | PreviewBuy |