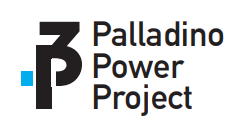 Training Plan


10K - 13 weeks @ 6 runs/week, LR on Sunday (Legacy version: CP-test based plan, without structured workouts) (12 Weeks)

This 10K training plan is based solely on power and duration. It is intended for the runner that has 6 available days per week to train.

The runner should be able to handle an *initial week* volume of 5h45m, with a long run of 1:30. Further, the runner should be familiar with, and safely able to perform higher intensity intervals.

The volume within the plan is based on duration (and five days of training per week). Therefore, distance is scalable based on the runner's typical workout speed - faster runners will accumulate more mileage. The volume is progressive over the course of the plan, starting at 5h45 in week 1, and peaking at 6h35m in week 11.

The power intensity targets for workouts are based on the runner's FTP or CP. As instructed with plan calendar details, if you would like assistance in determining your FTP, please contact me through this site.

Because distance is scalable and power targets are based on one's FTP, the plan can be used by athletes seeking 10K goal times across a broad range.

Since I cannot know which are your best days of the week for training, you may move training days by dragging a workout on the calendar to the better day for you. The caveat that I insist on is: avoid back to back higher stress days (interval days/tempo/long run). Always keep at least one EZ aerobic run or off day between these types of workouts.

Since workouts are prescribed by power and duration, you have the option of executing them on trails, roads, track, hills, or flats. Choose what is safe for you, and what is specific to the 10K that you are running.

Particularly on higher intensity work (sustained tempo running or intervals), when a power target is given, start at the lower end of the target range. If you are feeling good enough, you can progress to the upper end of the target range. Avoid exceeding the target range, as that will likely introduce an excess fatigue to benefit ratio. Stay in the target range, and live to fight another day.

As you near the end of the plan, feel free to contact me for planning your power target for the "A" race 10K.

Note: The power targets within this plan are based on experience with a wide range of athletes using a Stryd running powermeter. Nevertheless, the power targets, based on FTP/CP, should also be transferable to those runners using Garmin Power, Polar Power, or RunScribe Power.

Note: I use the word tempo in a broad sense - it can mean sustained running at anywhere between 88% to 100% of FTP, depending how it is executed. Please follow the prescribed power target when I use the word tempo, not a pre-conceived notion of what pace tempo may be executed at, or how it has felt in the past.

Note: If you feel ill, or have a poor HRV value, or have an injury arising - it might be better to skip a workout rather than try to make it up later.
Only $39.95
How It Works
When you purchase this training plan, your plan will automatically get loaded into the Final Surge training calendar for you to use as many times as you want. Final Surge allows you to view and track your training, record distance and duration, upload data from Garmin and other fitness devices, and much more. Use the Final Surge mobile app to view your training plan on the go and record your workouts. Each night your workout for the upcoming day will be emailed to you so that it is sitting in your inbox the next morning.
Other 10k Plans
| Plan Name | Level | # Weeks | Price | |
| --- | --- | --- | --- | --- |
| 10K - 13 weeks @ 5 runs/week, LR on Saturday (Legacy version: CP-test based plan, without structured workouts) | All | 13 weeks | $39.95 | PreviewBuy |
| 10K - 13 weeks @ 5 runs/week, LR on Sunday (Legacy version: CP-test based plan, without structured workouts)) | All | 13 weeks | $39.95 | PreviewBuy |
| 10K - 13 weeks @ 6 runs/week, LR on Saturday (Legacy version: CP-test based plan, without structured workouts) | All | 13 weeks | $39.95 | PreviewBuy |
| 10K - 14 weeks @ 5 runs/week, LR on Saturday (optimized auto-CP plan) | All | 14 weeks | $59.95 | PreviewBuy |
| 10K - 14 weeks @ 5 runs/week, LR on Sunday (optimized auto-CP plan) | All | 14 weeks | $59.95 | PreviewBuy |
| 10K - 14 weeks @ 6 runs/week, LR on Saturday (optimized auto-CP plan) | All | 14 weeks | $59.95 | PreviewBuy |
| 10K - 14 weeks @ 6 runs/week, LR on Sunday (optimized auto-CP plan) | All | 14 weeks | $59.95 | PreviewBuy |
| 10K - 14 weeks @ 7 runs/week, LR on Saturday (optimized auto-CP plan) | All | 14 weeks | $59.95 | PreviewBuy |
| 10K - 14 weeks @ 7 runs/week, LR on Sunday (optimized auto-CP plan) | All | 14 weeks | $59.95 | PreviewBuy |