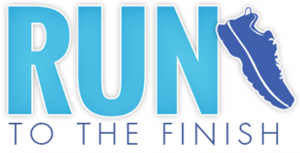 Helping All Ages, Paces, Races
Run Happier, Faster, Injury Free
After years of coaching, I started to notice one consistent issue: runners getting fatigued and injured. Too many runners were losing the joy of the run in chasing a goal and finding themselves then confused about where to turn.

Our plans are designed to help you learn first how to build a strong foundation that will keep you running healthy for many years. Then to help you get faster without the injuries and to have more fun along the way.

Strength training is incorporated in to all of our plans because we KNOW it will help get you closer to your goals from running for weight loss to hitting that sub two hour half marathon.

Amanda Brooks is a certified personal trainer, author of the highly rated book Run To The Finish: The Everyday Runner's Guide to Avoiding Injury, Ignoring the Clock and Loving the Run, as well as an often quoted running coach thanks her to popular website.
Training Plans:
5k Plans
10k Plans
Half Marathon Plans