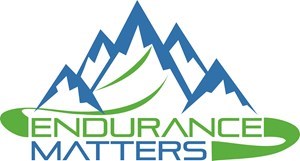 Endurance Matters Coaching
Hi everyone, my name is Nate Grimm. Running has been such a big influence in my life and has genuinely influenced a lot of my life decisions. Running for 14+ years and counting, this passion of mine even lead to me earning my Bachelor's and Master's degrees in the field of exercise physiology.

Learning how to keep a body moving, staying healthy and enjoying the world around us has always fascinated me. Whether it's taking a bike tour across some countries, trying to be competitive in the local races, or simply trying to lose some weight and get a little healthier, I love endurance.

As of August 2017 I left the research and academic world behind to pursue creating my own coaching business, Endurance Matters. I believe I can make the world a healthier place by sharing what I love. In academia I felt I was forcing myself into research and laboratory work I just was not inspired to do. After receiving my Master's and a few months of hard work later, January 1st, 2018 Endurance Matters LLC was born and I now have a reason to wake up and take on the day feeling like I'm making an impact on the world.

Now I offer personal and online coaching to individuals across the country. I'm helping people stay healthy, get faster and set new personal bests. It's very rewarding and I wouldn't want it any other way!

My plans range from people looking to get from the couch to a 5k to experienced runners looking for a change in their training. I also offer runnig form optimzation sessions for those in my area.

Check out my Website for athlete testimonials.

Contact me for personalized coaching, online or in person!