Run With Amby, and KISS Running Programs
Training Plans for Beginners, and for Half-Marathon and Marathon
Amby Burfoot has been runnning strong and healthy for more than five decades. He won the 1968 Boston Marathon, ran it again 50 years later (in the tempest of 2018), and has completed 55 consecutive Thanksgiving Day races in Manchester, CT.

His "Run With Amby" plans are beginning programs personalized to each individual through a 30-second interactive questionnaire.

His KISS (Keep It Simple & Smart) Running plans for half-marathoners and marathoners are tailored for first timers, intermediate runners, and come-backing runners. Each plan title fully describes the plan. For example, Half Marathon 12-4-3 (13-24) "translates" to "a 12-week program with 4 runs a week, the first one covering 3 miles. The plan begins with a 13-mile training week and reaches a high of 24 miles."

The KISS plans for half marathoners and marathoners include a unique "EnduroPeaking system" to help you reach your goal without injury or burnout. Too many runners falter in the second half of their programs when the mileage builds to an unsustainable level. Amby's plans avoid this with a simple-but-effective twist on the normal training progressions.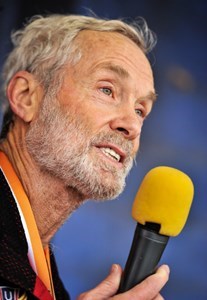 Training Plans:
Half Marathon Plans
Marathon Plans
Rebuild Fitness Plans