Take Final Surge On The Go!
FinalSurge.com® is the training and coaching platform that empowers athletes and coaches to reach fitness and performance excellence like never before. The Final Surge App makes it so easy to track workouts... that workouts actually get tracked... and the workout tracking contains the detailed data needed to optimize your training to get maximum results without injury.

Ideal for runners, cyclists, and multi-sport athletes and coaches in sports like triathlon, duathlon, xterra and more. Final Surge is used by athletes, coaches and teams of many sports around the world where performing your best is what it's all about. Download the new Final Surge App now for free!
Used by Top Coaches, Athletes & Teams!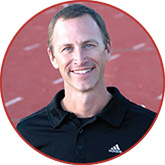 Greg McMillan
McMillanRunning.com
"Terrific platform, terrific new mobile app."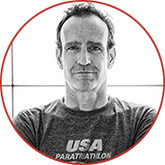 Mark Sortino
TeamMPI.com
"Their new mobile app is second to none."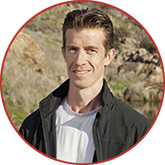 Matt Fitzgerald
MattFitzgerald.org

"Best training log, and now the best mobile app."
Calendars and the Daily View...
The Final Surge App easily navigates through a broad range of dates like the world-class app it is, quickly bringing you to the Daily View which shows all your workouts for the selected day.
The Daily View shows basic workout data, plus whether the workout status is planned or completed. If completed, the workout is color-coded to indicate whether the workout was completed as planned (Green). If the workout was not completed as planned, color-coding indicates whether the workout was simply missed (Red)... or was under, or over, performed (Yellow).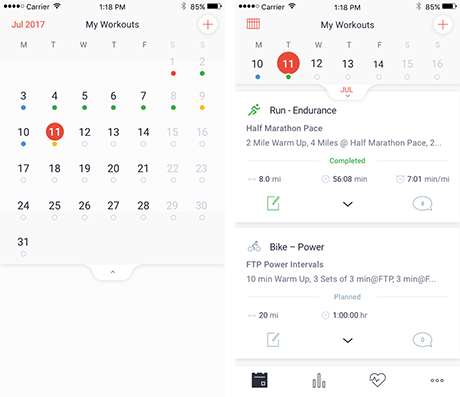 ---
Easily Enter Workout Data...
In the Daily View, tap on the Quick Complete button to easily enter workout data, including just one tap on the Complete As Planned button to automatically enter Distance, Duration, and Pace for the workout, plus you can easily add How You Felt, your Perceived Effort, and Workout Notes.
These features make manual entry a snap, but of course the App automatically syncs workout data from your sports watch, bike computer or similar tracking devices through platforms like Garmin Connect®, Strava®, and others.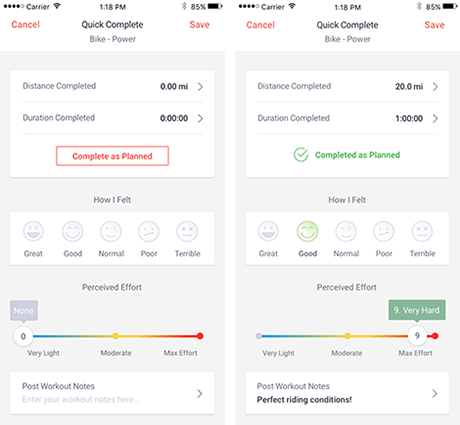 ---
Easily View Workout Data...
The Quick View button puts the most important workout information only one tap away, which can be especially nice when you have several workouts or are a coach working with several athletes.
The Quick Comment button opens a messaging-style screen where comments between coach and athlete for each workout are readily available. These comments are in addition to a separate text area to record post-workout notes.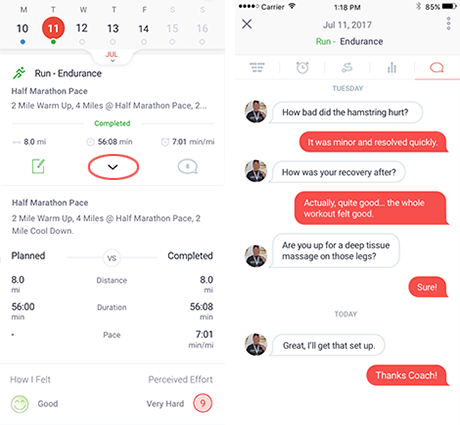 ---
Workout Details, Details, and More Details...
Of course, if you are using a sports watch, bike computer or similar tracking device and want to dive into every detail about this workout, just tap on the top of the workout to show the Details View. The Details View has the following 5 tabs: Planned Versus Completed, Laps (Splits), Workout Map, Workout Graphs, and Comments between Coach and Athlete for each workout.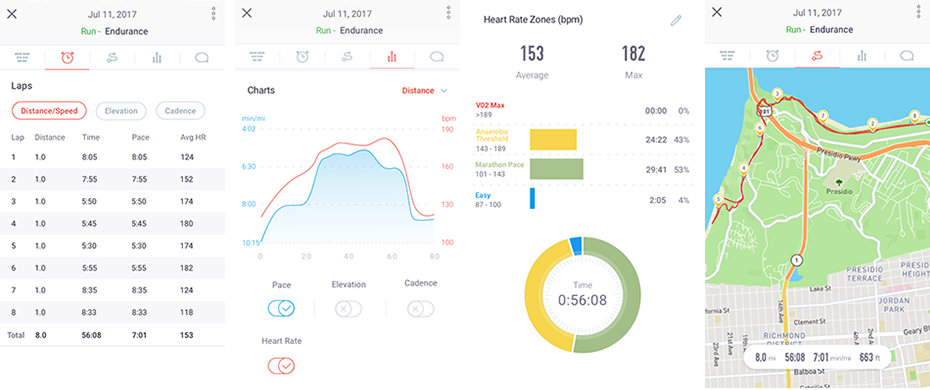 ---
Weekly Workout View...
The Final Surge App also has a Weekly View that doesn't require you to awkwardly put your phone into a landscape position. An entire week of workouts is shown, starting on Sunday or Monday, and just like with the Daily View, workouts are color-coded to instantly show you the status of each workout. Tapping on any of the workouts in the Weekly View opens the same 5 Workout Details screens available for the Daily View.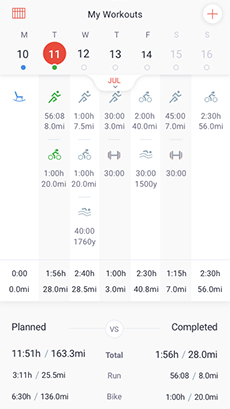 ---
Coach or Athlete or Both...
This App was specifically designed with coaches in mind. Coaches can easily access a list of their athletes and teams with one tap, and review and manage their Athletes' Workout Calendars and Teams' Workout Calendars with the same detail as the Athlete's View. The App includes Push Notification to notify of workout completions, workout comments and other real-time occurrences in training.
Team and group calendars, internal message boards and individual messaging make this App ideal for high school, collegiate, professional and club teams.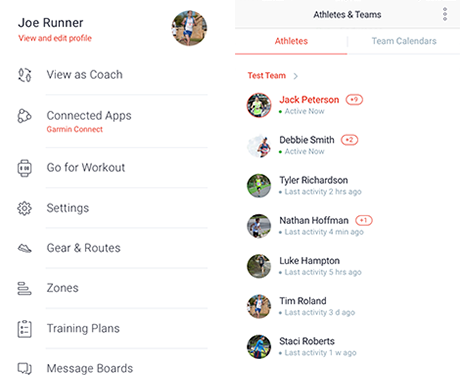 ---
Everything Else You Expect, and More...
The App syncs with Garmin Connect, Strava, and other platforms to access all major sports watches, bike computers and similar tracking devices, plus providing highly accurate geopositioning information with corrected elevation.
New running power tracking and advanced cycling power metrics, such as weighted power, max power, average power, and intensity are front and center in this App.
The App also tracks your Vitals, including information maintained about your weight, sleep, blood pressure and so on to monitor your overall heath and progress due to improved fitness. It also includes a Workout History where you can review summary presentations of your past workouts.
Using the App you can easily load Training Plans for virtually any kind of race from the world's best coaches and work with a coach for the individualized training to reach your most aspirational fitness and performance goals.
You can track Workout Gear (bikes and shoes) and save your favorite Workout Routes. Your own customized Workout Zones (HR and power) can be used to make sure you are always performing an optimized workout as determined by your experience, your coach and your Training Plan. The App can access leading Workout Calculators (Hansons, McMillian, Tinman) to always make sure you are working out at the right pace to get the most effective workout. possible.
The New Final Surge App gives a whole new meaning to... Train with a Purpose™.