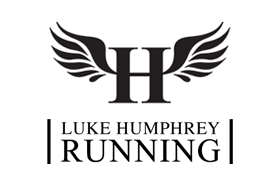 Luke Humphrey Running
40 Miles Per Week Base Work (8 weeks) (8 Weeks) Training Plan
Only $19.95
The 40 Miles Per Week Base Work training schedule is an 8 week program designed to increase or maintain general aerobic fitness. This plan is perfect for building a base before a specific training block, or filling the gaps between racing seasons. The schedule includes a selection of fartleks, tempo runs, progression runs and long runs that will keep you aerobically strong until your next specific race segment begins.

This plan includes the Hansons Coaching Training Packet which outlines the philosophy of your training plan and details the various types of workouts you will be doing during your training. This packet contains a race equivalency chart to help you determine correct training paces for your workouts and also includes a dynamic warm up and form drill routine that can be incorporated into your training. In addition to the digital copy of the plan in your training log, a PDF version of the plan is also included.
Who Should Do This Plan
You should already be comfortable running about 40 miles a week before beginning this plan.
How It Works
When you purchase a Luke Humphrey Running training plan, your plan will automatically get loaded into the Final Surge training calendar for you to use as many times as you want. Final Surge allows you to view and track your training, record distance and duration, upload data from Garmin and other fitness devices, and much more. Use the Final Surge mobile app to view your training plan on the go and record your workouts. Each night your workout for the upcoming day will be emailed to you so that it is sitting in your inbox the next morning.