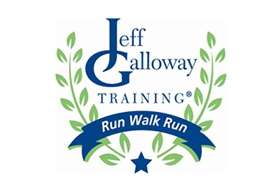 Jeff Galloway
Half Marathon Training Plans
Jeff Galloway has partnered with Final Surge to provide his famous Run Walk Run method training plans.
Jeff believes that we were all designed to run and walk, and he keeps finding ways to bring more people into the positive world of exercise!
Beginner Level Plans
Intermediate Level Plans
How It Works
When you purchase a training plan, your plan will automatically get loaded into the Final Surge training calendar for you to use as many times as you want. Final Surge allows you to view and track your training, record distance and duration, upload data from Garmin and other fitness devices, and much more. Use the Final Surge mobile app to view your training plan on the go and record your workouts. Each night your workout for the upcoming day will be emailed to you so that it is sitting in your inbox the next morning.

If you have any questions about Training Plans or the functionality we offer, please don't hesitate to contact us at anytime.