Keep your team on the same page.
Synchronize your training. Share your training calendar with all team members.

The Best Training Log Solution for Clubs and Teams
Does everyone on your team use a different online training log? Do you have several places where you post workouts and team meetings? Final Surge is your solution. Invite members to join your team and share your team calendar with all of them. Each athlete has his or her own training log account where they can log their individual workout results, yet still access the team workouts from their calendar.
All Training Log Features Included with Every Coaching Package.
No Setup Fees!
Team Coaching Functionality
Are you a coach of a large club or team? Our coaching packages are designed to save you time, money, and help make your team coaching services more efficient and effective.
Organize athletes into multiple teams and groups
Plan workouts days, weeks or months in advance
Keep track of one calendar that is shared with all of your team members
Brand the training log with your team logo and colors
Put a login box on your team or club website
No setup or hidden fees
---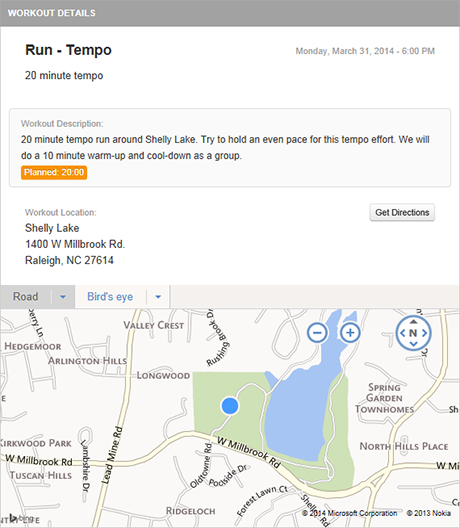 Team Workouts
Our team calendar feature allows you to keep track of all your team workouts on one calendar that can then be seen by all of your team members.
Quickly add, edit, copy or delete workouts from your team calendar the same way you would your athletes' calendars
Workout Library feature allows you to save workouts that you use on a regular basis and quickly add them to your team calendars
Enter location and address information so that your team members can see a map of the location and quickly get driving directions if they need them
Your team members will automatically see the team workouts on their own training calendars, and can individually save their own workout results
---
Drag & Drop Workouts to Quickly Populate a Team Calendar
Our drag and drop calendar allows you to quickly move workouts around, copy existing workouts, and add new ones with ease!
Drag an existing workout to a new day to move it on the calendar
Hold down your Shift key on your keyboard and drag an existing workout to make a copy of it on a new day
Drag a workout from your workout library directly onto the calendar to add a new workout to your team schedule
---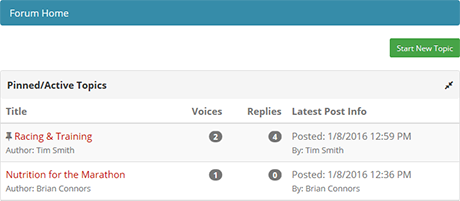 Team/Club Message Boards
Enable team message boards and allow one or more teams to interact with each other through a discussion forum.
Discuss training topics in a forum environment
As the coach, you can moderate the board with special permissions to make sure your athletes stay on topic.
Available on full site and mobile apps!
---
Training Plans
Create training plans or blocks of training that can be saved and easily re-used for athletes and teams.
Create plans in length from 1-week up to 52-weeks long
Organize training plans in your training plan library so they are easy to find
Quickly drop an entire plan on an athlete or team workout calendar
Shift training plan dates after they have been placed on an athlete or team calendar, or delete plans entirely from a calendar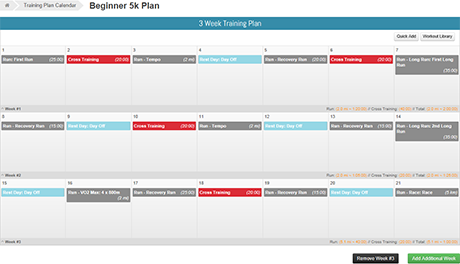 Coach Your Team or Club for One Low Price!
No setup fees and no per athlete fees.
| Coaching Package | # Athletes | Price |
| --- | --- | --- |
| Pro Coaching Package (Monthly) | Up to 100 | $39 / month |
| Pro Coaching Package (Yearly) | Up to 100 | $390 / year* |
*Our yearly package gives you savings of 2 free months. If you have over 100 athletes, please contact us.
High School & Collegiate Team Pricing
We have discounted pricing for High School, Collegiate and Youth teams. Please contact us for pricing details.

If you have any questions about our Coaching Packages or the functionality we offer, please don't hesitate to contact us at anytime.