When we say FREE, we mean it.
The only training log that doesn't limit your features and doesn't show you ads, all for free!
A Better Way to Track Your Training
Final Surge has all of the features that you need to track and analyze your training, from planning future workouts to importing GPS data and viewing numerous reports and statistical charts about your activities. Our log is robust in features without all of the fluff and clutter of other "free" training logs. You shouldn't have to pay to track your own training. With Final Surge, you don't have to!
Plan, Record, Analyze
Plan your workouts days, weeks or months in advance, log your training, then analyze your data with reports, graphs and charts.
Our Training Log Dashboard gives you a snapshot of your recent fitness, displaying weekly and monthly distance and duration totals, as well as showing you upcoming and past workouts.
The Statistics and Reporting feature allows you to slice and dice your data. Ever wonder how many miles of tempo running you did in the last six months? Now you will know.
The Workout Intensity Calculator will give you training paces based off your current race times, helping you train at the correct intensity level.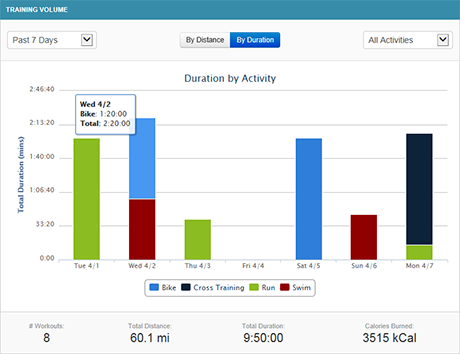 ---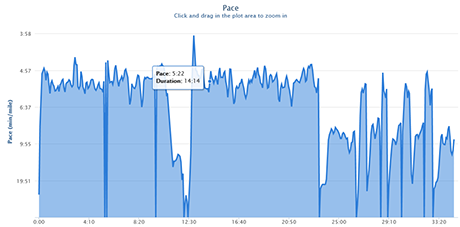 In-depth Workout Analysis
Log your workout data by hand or upload your data from a fitness device.
Sync your Garmin Connect or your Strava account using our Garmin Connect Sync feature and our Strava Sync feature to automatically upload workouts directly to Final Surge

Graph and chart data such as speed, heart rate, elevation, power and cadence
Set up heart rate and power zones, recording how much time you spent in each zone during workouts
View and log data on the go with our mobile apps.
Our Advanced Workout Interval feature allows you to record sets, reps, rest and recovery intervals for in-depth workout tracking
---
Tailored to Fit Your Needs
Final Surge allows you to customize the training log for your fitness needs.
Create custom Activities and Types so that you can record everything you do. Do you attend a kickboxing class on the weekend? We've got you covered.
Color-code your calendar so you can easily view activities in a meaningful way
Switch between Week, Multi-Week or Month views when viewing your training
The Workout Library feature allows you to save workouts that you use on a regular basis and quickly add them to your calendar, saving you time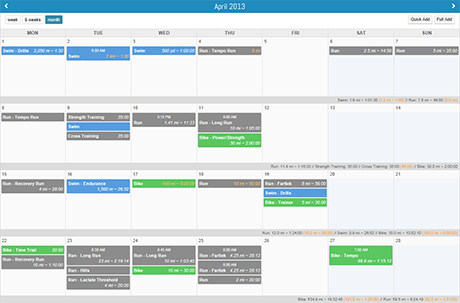 + So Much More...
We offer so many additional features you'll need to see it for yourself. The good news is that we are absolutely free for athletes! Sign-up now and see why endurance athletes all over the world have switched to Final Surge.